The Local Union 91 JATC training center is a brand new, state-of-the-art, 9,000 square foot facility fully equipped for both classroom and hands-on learning.
Apprentices in the sheet metal program will learn drafting in the classroom, auto cad and BIM in the computer lab, and practice installing a new furnace and duct work in a full-sized, one-story house complete with a basement. Service apprentices will learn theory in the classroom then apply that knowledge in a modern, fully-equipped lab.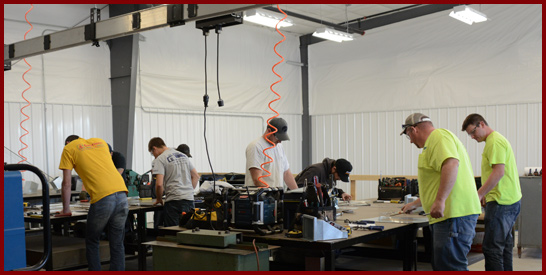 The training center also has a welding area, industrial, architectural and HVAC training equipment and a state-of-the-art computer-operated plasma burning table.
The training center gives apprentices the best cutting edge training in the classroom, in the lab and on the job.