Chad Lydic
United States Marine Corps Vet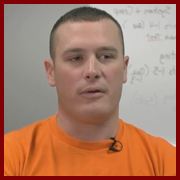 "I was in the United States Marine core from 2002-2006. I really had no idea when I got out, I started working for a farmer. I love being outdoors and I'm able to keep doing that with sheet metal and HVAC work."
"The guys I work with really take the time to teach you the trade."
"The benefits are great. The pay keeps getting better and better. Learning new things really helps me out with my future."
Erik Moralez
Apprentice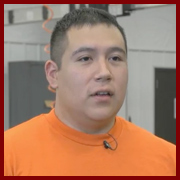 "It makes you feel successful, you learn something and you actually put it to work."
"Sometimes the funds aren't there and you need to go to work. You need to make money and get into a quick program."
"Some of my friends are buried in debt because of college, the apprenticeship program really helped me out being able to get paid and go to school at the same time."
Joe Aring
Journeyman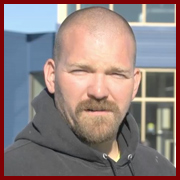 "Making more money and making a decent living is the most fulfilling part of being a journeyman, being able to afford to buy or build a new house."
"The program flew by really quick, it didn't feel like 5 years. If you get hands on training, you learn much more than just sitting in a classroom."
"I would recommend this to anyone; they pay you to go to school without having to worry about loans afterwards."